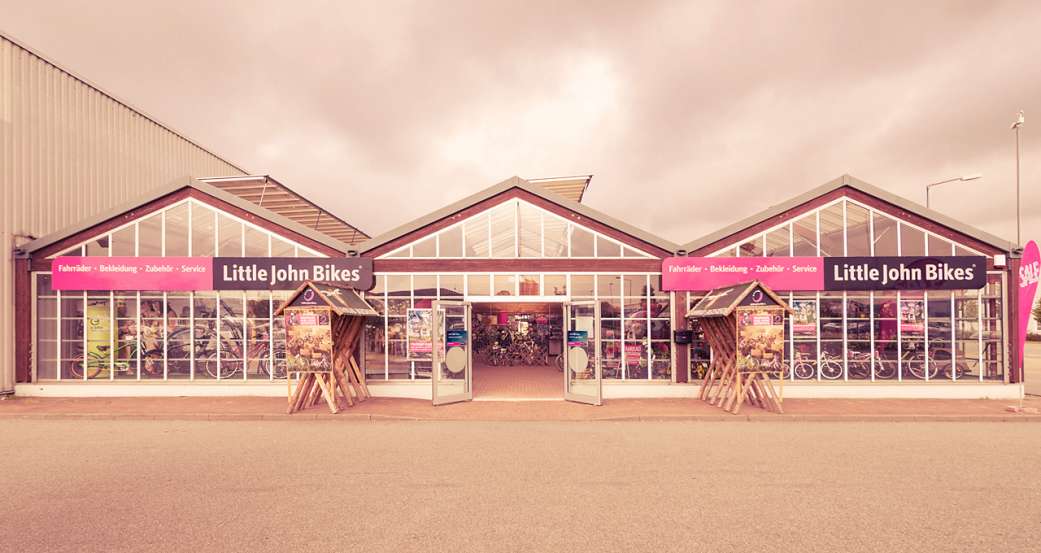 Little John Bikes
Specialist cycle store
Opening Hours:
Mon - Fri:
10:00 - 18:00 o'clock
Sa:
10:00 - 16:00 o'clock
Contact:
Mr. Michael Küppers
About Little John Bikes
Little John Bikes strives to give every customer a special shopping experience that caters to every customers specific needs. At Little John Bikes it doesn't matter whether you're looking for a kids bike, a trekking bike or an e-bike.

Free yearly inspections, finding the right parts to make cycling a healthy and enjoyable experience or personalized financing plans are just a fraction of what Little John Bikes has to offer.

Founded in 1997 Little John Bikes quickly came to be one of the biggest bicycle retails chains in Germany.

You will find us in the CITTI-PARK annexe.